Revere's Riders
The Revere's Riders program at LPRGC teaches shooters the fundamentals of Basic Rifle Marksmanship over a one day course.  The Revere's Riders program is open to the public and is appropriate for all ages that can safely handle a rifle.  The club provides loaner shooting mats and has a number of loaner rifles available.
Please please email Frank Tait (lprgcfrank@gmail.com) to reserve a loaner rifle.
2018 Dates
** Events are open to the public **
Click the link below to register for the event on that date
Equipment
One of the goals of the Revere's Riders program is to help new shooters get started with rifle shooting. We can provide any equipment that you may not already have. Please let us know of your equipment needs ahead of time so that we can be prepared.
If you have the following items, please bring them:
Eye and Ear Protection
.22LR Rifle (LPRGC can provide loaner rifles)
200-250 rounds of Ammunition
Rifle Sling (LPRGC provides loaner slings)
Shooting Mat (LPRGC provides loaner mats)
Please come dressed for the weather. We shoot on an outdoor range and ask shooters to be prepared for hot/cold/rainy weather. LPRGC provides bottled water for participants.  Especially during the hot months, bring snacks to keep fueled.
Pictures from Revere's Riders – Basic Rifle Class conducted on Saturday, 3/18/17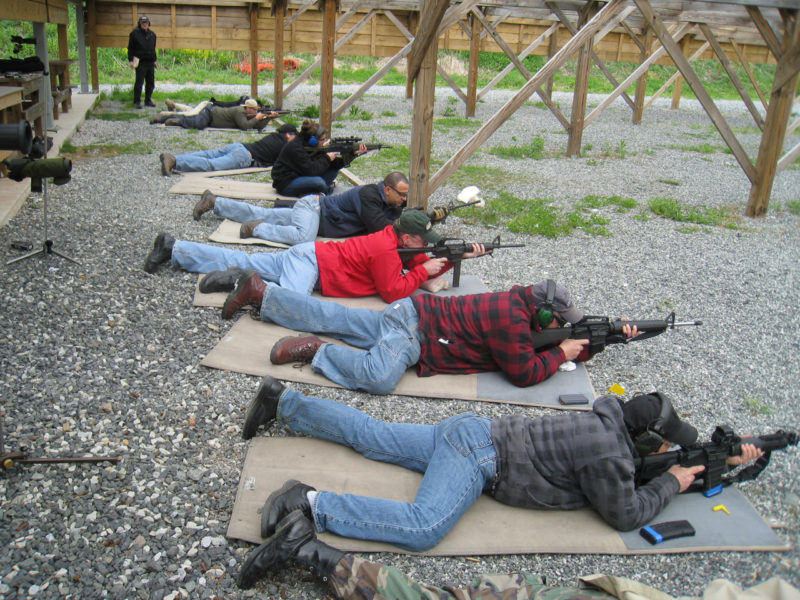 History

And in addition to great instruction on the fundamentals of Rifle Marksmanship, you get the history of April 19, 1775 and how marksmanship made a difference in the founding of our country!