Tier 3 Sanctioned Match: September 21 to 24, 2023
Liberty Match @ Valley Forge sign ups open July 1, 2023
Match signup will be posted on PRACTISCORE
We always need Volunteer Staff and SO's.  Please contact me if you are interested in helping.
Stage building will occur on the Wednesday and Thursday before the match.  Staff shoots Friday.  Paid shooters shoot Saturday and Sunday.  Break down will be after the match on Sunday.  We can always use help at break down.   Thank you in advance.  If you need a Friday slot email me and I will attempt to add you to staff day. 
See this page for all official information going forward.
MATCH BOOK will be published later in the year.  We are following IDPA 2022 rule book. However, appendix carry is not allowed at the match.
Thank you to our major 2021, 2022 and 2023 sponsor:
RUGER 
Integrity • Respect • Innovation • Teamwork
Thank You 
Bill Vigilante
Match Director
Reminder: Effective Jan. 1, 2020, Universal classifications will be removed from all member records.  After that time, a member who has not obtained the classification of Master or Distinguished Master in that specific division who cares to compete in a sanctioned match, will be required to have shot a classifier during the previous 12-month timeframe.  This information must be in their official profile online, for the same division they are competing in before being eligible to shoot the match.  As of 1/1/2020, members must have a classifier or match bump based classification in the division in which they wish to shoot in order to compete in a sanctioned event."
Liberty Sponsors 2023

Liberty Sponsors 2022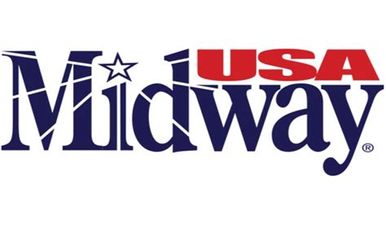 Liberty Sponsors  2020

2019 Liberty Sponsors
 
Our Match FFL Thank you so much for supporting all of the local
members of our community. 
 


2018 Liberty Sponsors
Freedoms Foundation at Valley Forge is a strong supporter of the Bill of Rights, including the Second Amendment. Their campus is home to the 42-acre Medal of Honor Grove, which honors each of the more than 3,500 Medal recipients by state, and their Henry Knox Building holds records and memorabilia of the recipients. See their web page and an excerpt I put at bottom of our page."

     


   

 
Past Year's sponsors
Please remember to thank our sponsors by liking them on Facebook or however you chose  but let them know how important they are to the whole match experience
                             
2016 Liberty Sponsors

Stage are representations of each bay not to scale

These companies support our sport and we ask that you support them by purchasing,  using  and promoting their products.  Don't forget to like them on Facebook and tell them you heard about them from Lower Providence Rod & Gun Club  Liberty match advertising.
click on logo for sponsor web page 
Volunteers & Sponsor requests contact the Match Director  
Some of our match videos
https://www.youtube.com/watch?v=COKTm4moJOc&feature=youtu.be
Lower Providence Rod & Gun Club is a private club conveniently located with 47 acers in Audubon, PA just west of Philadelphia.  We offer a 25-yard outdoor pistol range with 5 bays where we hold monthly IDPA and USPSA matches.  We have over 35 Certified NRA Instructors and over 50 Certified IDPA Safety Officers and USPSA Range Officers in our pistol group.  Located in our newly expanded clubhouse we have two indoor ranges available to members 6am to midnight.  Our trap group hosts shooting events every week.  Our club has won many Trap state championships.
We have a very active Archery group with a practice field, indoor archery range and have 3D archery shoots every month.  Our Rifle group has several events every month on our 100 Yard rifle range with Carbine classes being the highlight.  We hosted the premier National Shooting Sports Foundation First Shots event at Lower Providence.  View the event video on our outdoor range here:   First Shots Video
About Freedoms Foundation
Since 1949, more than 5.0 million students have been impacted through our citizenship and leadership programs.
More than 96% of FFVF alumni register to vote at their first opportunity. The national average is 42%.
More than 92% of FFVF students volunteer in a community service project or program. The national average is 26%.
All Americans actively engage in our democracy by celebrating our heritage, defending the Constitution, and protecting individual freedoms.
Founded in 1949 by E.F. Hutton, Don Belding, Kenneth Wells, and General Dwight D. Eisenhower, Freedoms Foundation is located on 72-acres in the heart of Valley Forge. We are national educational non-profit welcoming thousands of people a year to participate in programs to encourage engaged, responsible citizenship based on the Bill of Responsibilities we created in 1985.
With more than twenty volunteer chapters and more than 3,000 volunteers spread across the nation, Freedoms Foundation is filled with people who wish to pass on a legacy of freedom and democracy, which requires active, engaged citizens ready to accept the responsibilities and challenges of self-government.
We promote the ideals and principles of our free society and encourage all Americans to embrace their rights and responsibilities, and contribute to the common good. By recognizing good citizenship through our award programs and inspiring leaders through our education programs, we cultivate civic responsibility in all, strengthening and bolstering our democracy for future generations.
Why is this important? Civic education is no longer a priority in many schools. With social studies curricula being squeezed out by STEM (science, technology, engineering, and math) and standardized testing, American students are missing fundamental lessons on citizenship and civic responsibility.